News & Updates
AMRIT MEHTA TO SPEAK AT WEBINAR WITH TAKUYA FUJIMOTO OF HORITSUMARKET CORPORATION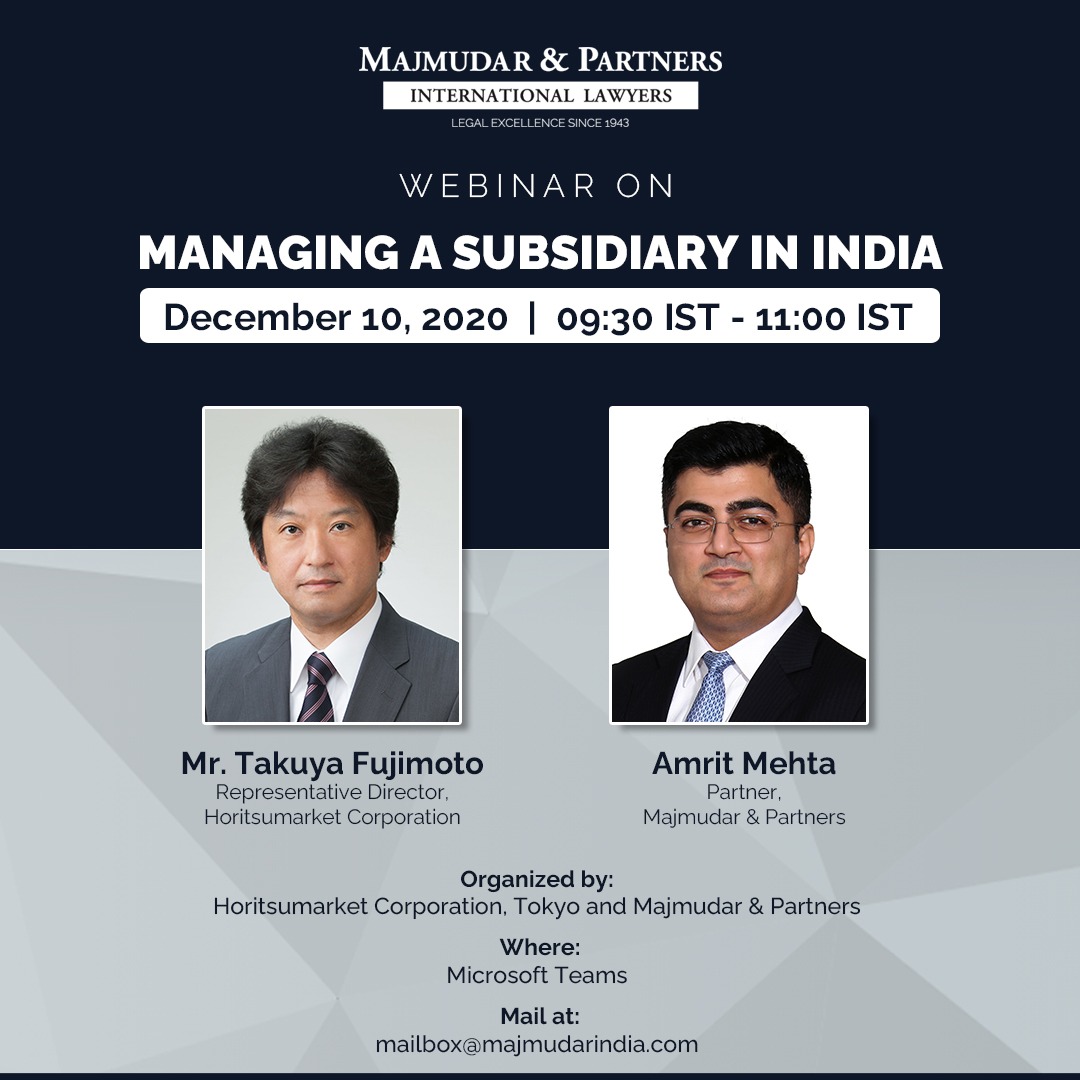 Amrit Mehta, Partner at Majmudar & Partners will be speaking at a bilingual webinar for English-speaking and Japanese-speaking viewers on the 10th of December, 2020. He will be speaking alongside Takuya Fujimoto, Representative Director of Horitsumarket Corporation, Tokyo
The webinar will be beneficial for foreign companies, particularly Japanese ones looking to establish operations in India by setting up subsidiaries. The topic of the webinar is "Managing Subsidiaries in India".
Participants interested in attending this webinar are requested to send an e-mail to [email protected] with their name, name of the organization, designation, and e-mail address. Participation will be on a first-come basis.
The following are the specifics of the webinar.
Date: 10th December 2020
Time: 9:30 to 11:00 am (IST)
Speakers: Amrit Mehta, Partner at Majmudar & Partners and Takuya Fujimoto, Representative Director at Horitsumarket Corporations
Language: English, Japanese