News & Updates
WEBINAR ON OVERVIEW OF EMPLOYMENT LAWS IN INDIA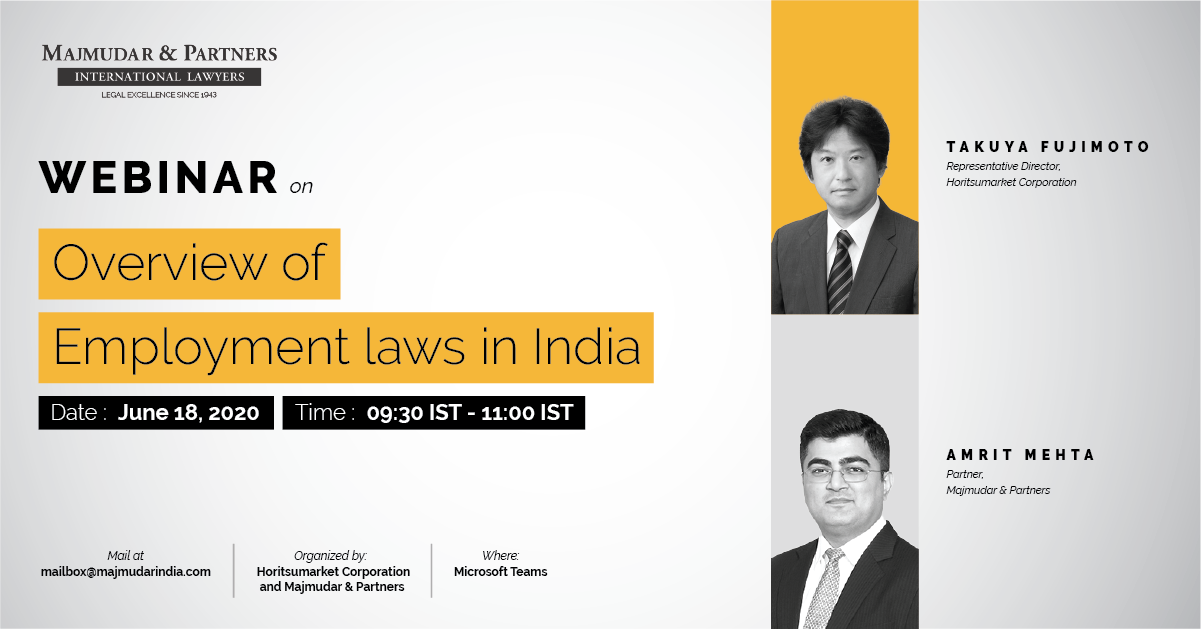 Our partner, Amrit Mehta, will be speaking in a joint webinar with Mr. Takuya Fujimoto from Horitsumarket Corporation, Tokyo.
Topic: Overview of Employment Laws in India
Time: 0930 IST – 1100 IST (1300 JST – 1430 JST)
Date: Thursday, June 18, 2020
The webinar will cover certain key aspects of Indian employment legislation that may be of relevance to Japanese Corporations having or looking to have operations in India.
The webinar will be bilingual (i.e. in English and Japanese) and held on the Microsoft Teams platform (participation will be on a first-come basis).
Participants interested in attending this webinar are requested to send an e-mail to [email protected] with their name, name of the organization, designation and e-mail address.